Welcome
Welcome to Fortitude Co.,Ltd.
CEO's Message
Our company was established in 1st Nov. 2013,as a company which handles overseas business division .
Aim to become a global business enabler that can meet the needs of our customers throughout the world.
Fortitude Co.,Ltd.
CEO Yuko Baba
Photo
Business contents
・Overseas trade
・Internet business
・Kimono rental business
Business contents detail information
Please check here

Products handled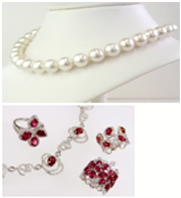 ・Agricultural items
・Kyoto-Kimono
・Jewelry goods
・Health related item
Company Profile
Company name:Fortitude Co.,Ltd.
CEO:Yuko Baba
Head office address:1013-1,Kafuri,Itoshima-city,fukuoka,8191124,Japan
TEL/FAX:+81-92-335-3302
Establishment date:November 1, 2013
Capital:10 million Japanese yen
Business contents:
Overseas trade,Rental Kimono business
Partners:
Charmzone Co.,Ltd.
Komega Co.,Ltd.
CH Harmony Co.,Ltd.
SAMJIN Co.,Ltd.
Oriental diamond inc.
Sixth sense Lab. Co.,Ltd.